5GROWTH's presence during the 24th Science Week in Catalonia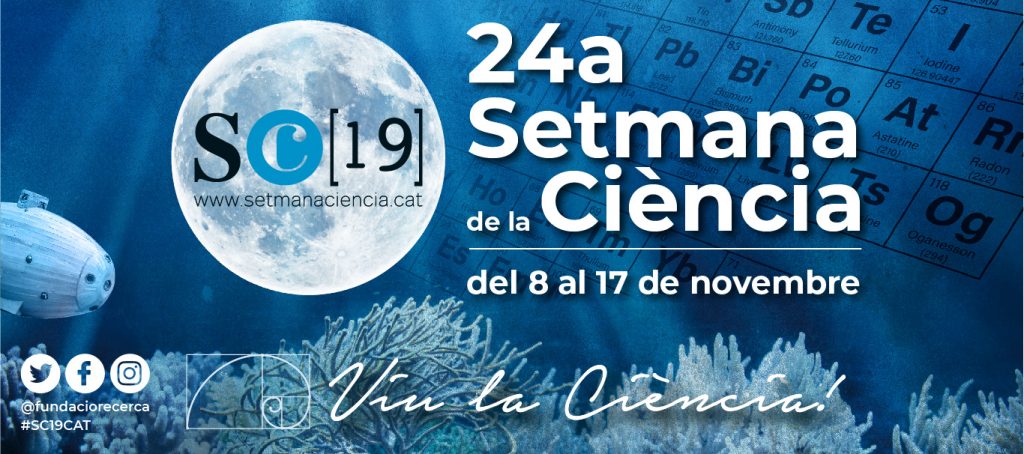 From the 8th to the 17th of November, the 24th Science Week was held in Catalonia. During the Science Week there were a significant number of scientific dissemination activities throughout the territory. Open days, exhibitions, talks, games, scientific workshops … a whole range of possibilities at your fingertips.
The central themes of this year's edition was, on the one hand, the periodic table – on the occasion of the International Year of the Periodic Table of the Chemical Elements – and, on the other, different people that have been referring to respective fields of knowledge. The ecologist Ramon Margalef, as this year marks the centenary of his birth; the engineer and inventor Narcís Monturiol, on the occasion of the bicentenary of his birth; Margaret Hamilton, who led the development of on-board navigation software for the Apollo Space Program, on the occasion of the 50th anniversary of the arrival of man to the Moon; and the multi-faceted Leonardo da Vinci, commemorating the 500 years after his death. La Semana de la Ciencia is an initiative coordinated by the Catalan Foundation for Research and Innovation  (FCRI – Fundació Catalana per a la Recerca i la Innovació).
CTTC, one of the Consortium members of 5GROWTH project, took part in this event with a speech given by the Senior Researcher, Lorenza Giupponi and other presentations and lab. tours with other researchers of the CTTC (Josep Mangues, Josep. Ma. Fabrega, Luis Sanabria-Russo, Fco. Javier Vílchez, Álvaro Cebrián, M. Eulàlia Parés).
The talks covered topics about 5G technologies, open software that allow to develop 5G infrastructure experiments, optical systems, indoor space navigation for drones with ultrawideband technology and much more.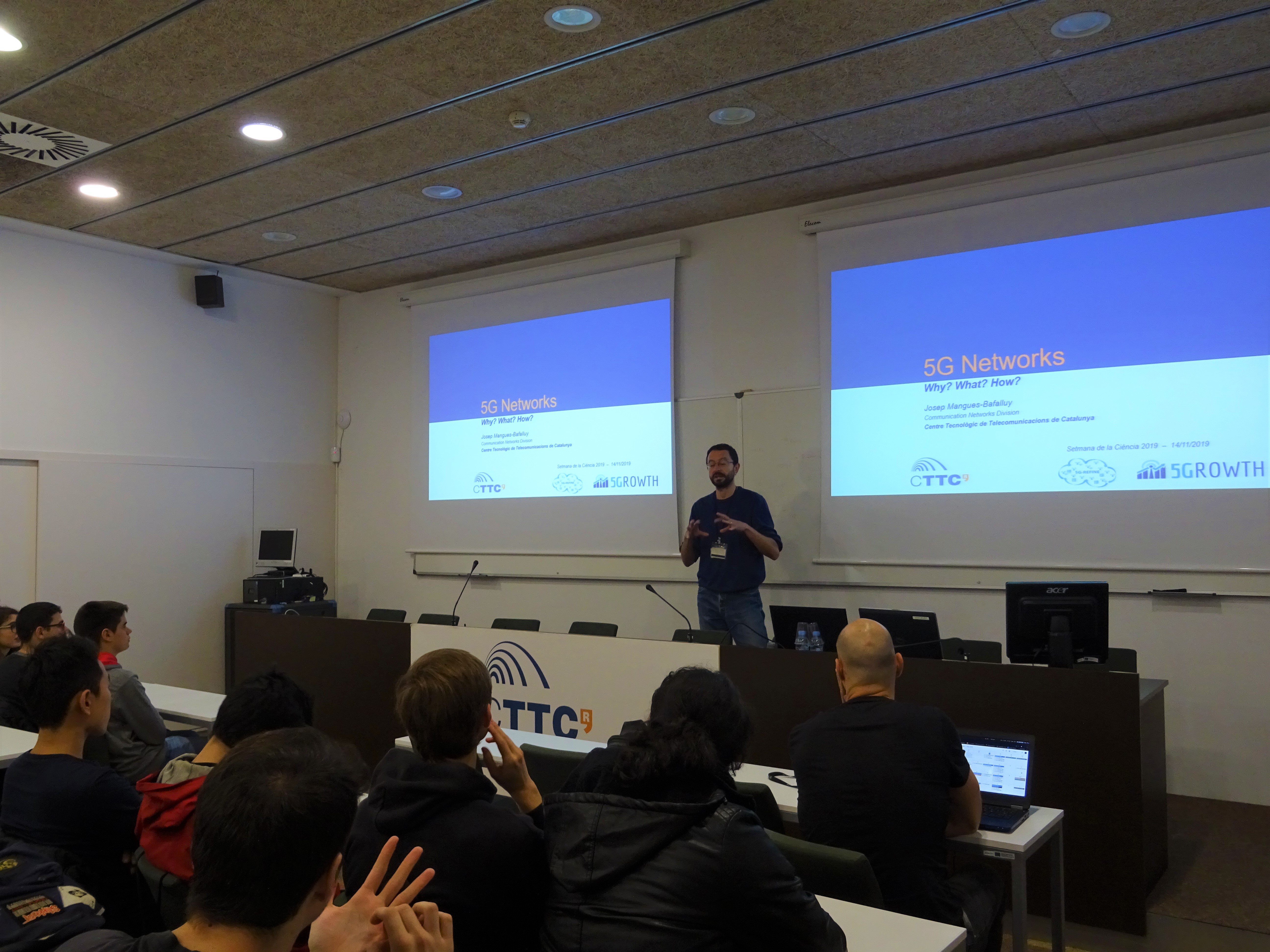 This speech, entitled "CTTC & RESEARCH", was given on November 14 at 10 am. The talk was about 5G networks in which the use cases and architecture of 5Growth were explained, among others. Then a tour around the laboratories was given to the attendees, who were students from intermediate and higher level training cycles in Microinformatics Systems and Networks of the Pàlcam School.
You can find the agenda here (in Catalan)
More information about the event can also be found in its website, following this link here.
Hits: 1323