Vote for Best Booth Award at EuCNC 2021!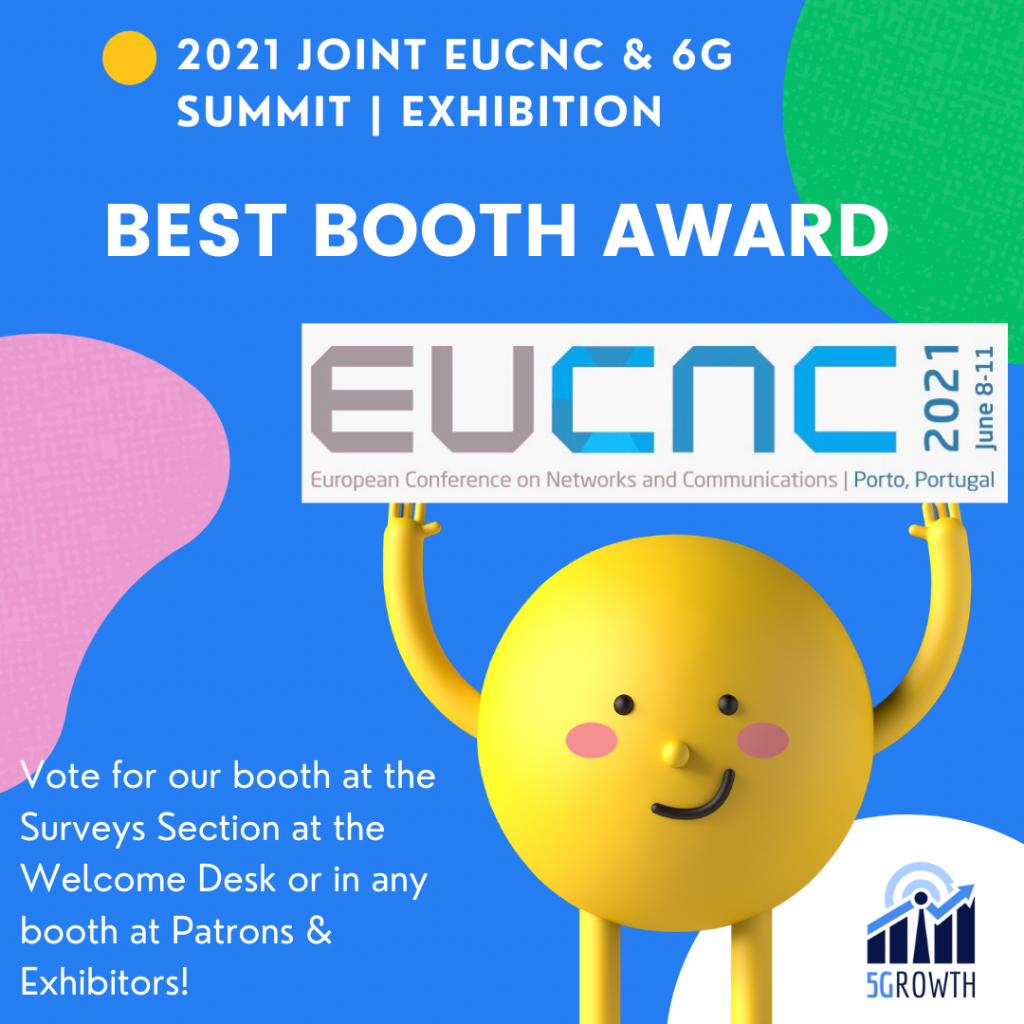 ---
🤗 2021 Joint EuCNC & 6G Summit | Exhibition 👏🏼
If you are registered to EuCNC, please consider passing by our virtual booth and voting it for the best booth award 🥇
Despite the busy schedules, the virtual conference website is absolutely great! And the way they have organized the different topics is really neat. You will have a great experience and it's very easy to vote for our booth!
🔗 Link for the online conference: https://virtual.eucnc.eu/
Just select "Patrons & Exhibitors" in the left side menu, go to 5GROWTH, and then select "Participate" -> "Best Booth Survey" below our logo in the 2nd menu. Plus, you get to see a picture of Kiril (UC3M) 😃
Hope you have fun during these days!
Hits: 203